Shunpike is a non-profit that envisions a community where independent artists and arts groups thrive, creatively and economically, and where their work is widely valued as fundamental to the cultural, social and economic wellbeing of Washington State.
Independent artists and arts groups animate our cities and neighborhoods in new and surprising ways, creating dynamic places to live and work. Shunpike works with these communities and the artists that call them home to foster a robust infrastructure for sustainable artistic production.
ABOUT THE STOREFRONTS PROGRAM
A program of Shunpike, Storefronts activates empty storefronts, underutilized urban spaces, and blank windows by placing art installations in these spaces; creating vitality, light, and neighborhood engagement in otherwise overlooked areas of our streetscapes.
Through the Storefronts program, interactive, kinetic new media works, drawings directly on window glass, installations made of adhesive vinyl, projected video installations, ceramic sculptures, suspended illuminated works, and even a 26' sailplane, have been showcased in temporary storefront exhibitions in otherwise empty spaces.
In 2014, the program placed 50 individual artist projects in the greater Seattle area.
STOREFRONTS 2018 CALL FOR ARTISTS
CALL SUMMARY
Storefronts provides temporary no-cost storefront space in greater Seattle for installation of 2-D or 3-D artwork in a locked storefront or display vitrine for a period of up to four months. The display vitrines remain locked and are viewable through the windows for the duration of the installation.
Stipend: $500, with no allocation for travel or materials expenses
Eligibility: Washington State residents over 18 years of age creating original works
Deadline: The 2018 Call for Artists is now closed.
Program Requirements:
Works shall be existing or new works created for temporary installation.
All visual media are accepted.
Content must be G-Rated and suitable for the general public
Flexible, dynamic installations that utilize display windows to their fullest potential and engage with the general public both day and night are preferred.
All materials and consumables required for installations are the responsibility of the artist. This includes hanging hardware, temporary walls, tools, ladders, and any other materials that are required to safely and completely install the artwork.
Artists are responsible for producing and maintaining high-quality work for the duration of the installation, and will be asked to provide repair on request.
One application per artist or arts group
PLEASE NOTE: Due to the scarce availability of retail space, Shunpike is not currently accepting Creative Enterprise proposals (e.g. pop-up 'shops' and studios that are open to the public).
ABOUT THE PROPERTIES
As Shunpike partners with a wide range of properties, available storefronts are quite diverse; and we cannot guarantee any specific property, neighborhood, or timeframe for placement. The Storefronts Manager will match proposals with available spaces at Shunpike's sole discretion, in consultation with the artist.
All projects will be subtenants of Shunpike, and all subleases will be subject to the terms and conditions of Shunpike's master lease with the applicable property owner.
The following is a summary of current spaces. At this time, 100% of our spaces are shallow display vitrines.
Neighborhood: South Lake Union
Property Owner: Amazon
Number of Vitrines: 8
Vitrines range from 15″- 30″ in depth, and from 3′ – over 20′ in width, and 5′ – 10′ in height.
Vitrines are not climate controlled and contain ambient humidity and, in some cases, strong sunlight/heat.
Not all vitrines have power, although most do
Lighting is timer-controlled track lighting provided by Amazon. Any additional electrical components must be UL certified, meet fire code, and be approved by Amazon engineers.
Access to Amazon vitrines may require security access and badges arranged 48 hours in advance.
Neighborhood: Bellevue
Property Owner: Meydenbauer Center
Number of Vitrines: 2
Vitrines are 29″ in depth, and vary from 6.5′ – 8′ in width and 8′ – 10′ in height
Vitrines have somewhat challenging access – some through 34″ square hatches and a ladder down into the space
Not all vitrines have solid back walls for wall-mounted or 2-D work, so suspended work is often preferred in these spaces
Lighting is timer-controlled LED lighting.
Vitrines do not have power on site, though there is power nearby
SUCCESSFUL PROJECTS ARE:
Compelling– artistically strong in concept and execution, compelling to a diverse audience, and actively seeking to engage the public.
Viable– agile, adaptive, innovative, and achievable with the time, funds, and spaces available. We love a grand idea, but make sure you can deliver exceptional work with 1month's notice. Existing work is often a better choice due to these concerns.
Relevant– responsive to, and engaging with, diverse audiences, themes, neighborhoods, and landscapes. Public engagement is a central consideration for all proposals, so please make sure to demonstrate how your project engages a diverse audience.
Examples of successful projects:
PANEL REVIEW
All applications to the Storefronts program are reviewed by an independent panel based on relevance, viability, community engagement, and creative merit.
Storefronts panelists include professional artists and arts administrators, local business owners, real estate professionals, and community advocates.
TO APPLY
Please complete an online application via the Submittable system.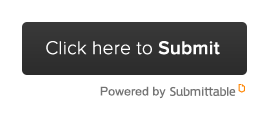 Materials required for submission include:
Artist Bio, 400 words or less
Artist Statement, 400 words or less
4-6 representative work samples with related work list
Project Proposal, including:

Brief conceptual statement, 400 words or less
Detailed technical and space requirements
Budget and source of funding (proposals may be self-funded)
Timeline required to prepare your project from date of notification– 2 months or less is preferred
Mock-up, sketch, or detailed written description of the project in a hypothetical space
TIPS and TROUBLESHOOTING
Successful roster projects can adapt to a variety of spaces and communities dependent upon what is available. Be clear about proposal requirements, and understand if they are too restrictive this reduces the chances of being placed.
Shunpike will offer placement to artists with the best match of available resources in the 12-month duration of the roster, at Shunpike's sole discretion, often with no more than 8 weeks of notice.
It is highly recommended that the proposal be concise, written in direct language, and specifically detail what will be experienced in the storefront space by the general public. Highly conceptual art jargon and overlong descriptions are best avoided.
It is highly recommended to compose your application in a Word document, check the word count, and copy/paste your responses into the application form.
Shunpike is not able to offer technical support for the online application system.
INCOMPLETE AND LATE SUBMISSIONS WILL NOT BE CONSIDERED
QUESTIONS? 
Contact: info@shunpike.org